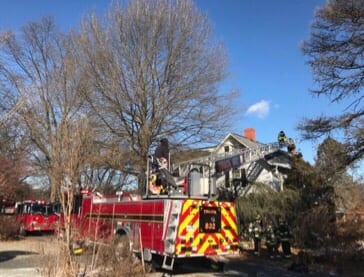 Crews are on the scene of a Saturday morning house fire in Joppa.
At just before 11 a.m., crews from the Joppa-Magnolia Volunteer Fire Company and Fallston Fire Company responded to the 1100 block of Old Joppa Road.
At the scene, firefighters found a chimney fire on the premises.
Crews are still working to extinguish the blaze.
No injuries have been reported.
Advertisement

Facebook Comments