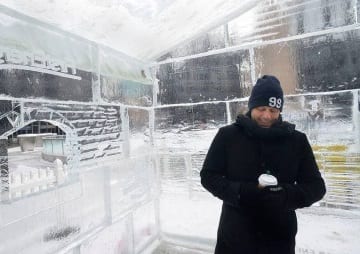 UPDATE: See photos from the event here.
Original story below…
——
The Fuel Fund of MD will be building an "ice house" to raise awareness for the critical importance of home heating during the cold winter months.
From January 13 through January 15, 2018, Casey Connor, of Ice Lab, will construct a 10′ x 10′ ice house at The Avenue at White Marsh.
Friends of the Fuel Fund of Maryland will raise funds while they sit inside the cold ice house until they have met their fundraising goals. Each participant will be assigned a 30-minute time slot to stay in the house and raise donations.
Local politicians (including Councilwoman Cathy Bevins and Senator Kathy Klausmeier), media personalities, and business leaders will be invited to compete by "volunteering" their time to sit in the house while raising funds for our mission.
Sponsorship and volunteer opportunities available.
Interested sponsors may contact Debbie Brown at dbrown(at)fuelfundmaryland.org.
Facebook Comments