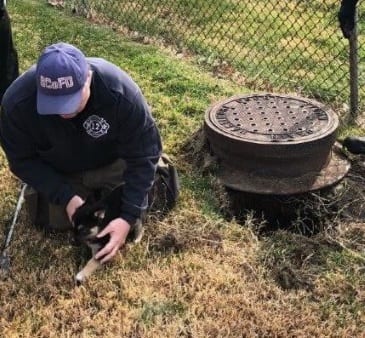 A puppy in Middle River had a "ruff" day on Monday, but all's well that end's well.
Baltimore County officials say emergency crews responded to the 800 block of Lowe Road (21220), where they found that someone's pup had fallen into a storm drain.
FS Mike Joyce rescued the canine and checked him for injuries.
They found none and the dog was given a clean bill of health.
Story continues below
Facebook Comments