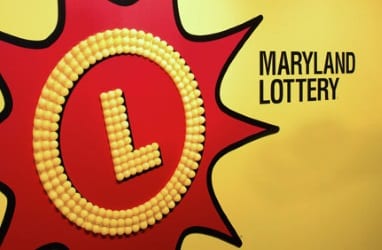 A Middle River father and son scratch-off duo plan to keep their $20,000 win on a $100 Grand scratch-off from the Maryland Lottery a secret from everyone except those with whom they'll share the wealth – their immediate family.
The close-knit group includes four brothers who work together in the roofing business. They can thank their lucky stars that their dad is a loyal Maryland Lottery scratch-off player.
He visited Royal Farms #93 at 1915 Belair Road in Fallston on Nov. 24 and made a choice that will give all of them a brighter holiday season. Dad faced a dilemma – put his $10 toward two $5 holiday scratch-offs or buy one $100 Grand instant ticket. Luckily for his family, the grandfather of five selected the $100 Grand game.
He scratched it off in the store and immediately spotted the money sack symbol. Below that symbol were two words every scratch-off player hopes to see: "Win All."
Story continues below
The lucky player could have added up all 25 prizes on the scratch-off to total his prize but, instead, opted to scan the instant ticket using the store's ticket checker. The happy winner verified with a clerk that the ticket scanner verdict was correct. Yes, indeed, his prize was so large that he and his son had to bring the scratch-off to Lottery headquarters to claim their prize.
The happy father arrived at the Lottery's office on Nov. 27 accompanied by his 28-year-old son.
"It is a nice Christmas present," the father said.
After catching up on bills, the duo will spread the wealth and help the family enjoy a big holiday.
Facebook Comments