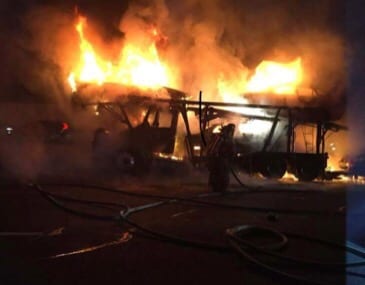 A car-carrier tractor-trailer fire was causing heavy delays along Interstate 95 in Rosedale on Thursday night.
The fire broke out at just after 5 p.m. in the Express Toll lanes along northbound I-95.l near Route 40.
The ETLs are closed and the two left lanes of mainline northbound I-95 remain blocked for fire response.
Traffic is backed up for approximately three miles along the route.
Hazmat crews are on the scene, as are crews from the Maryland Department of the Environment.
Motorists should avoid the area.
Story continues below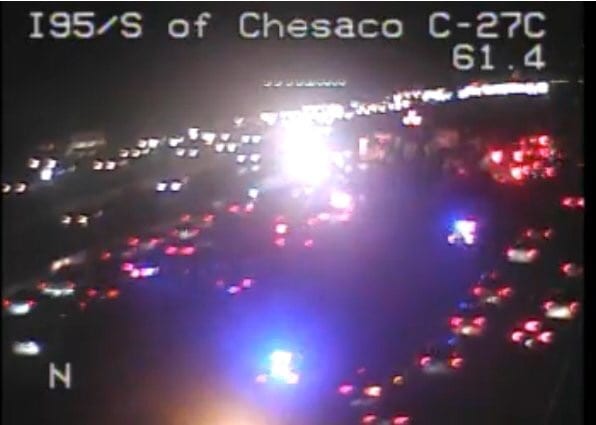 Facebook Comments