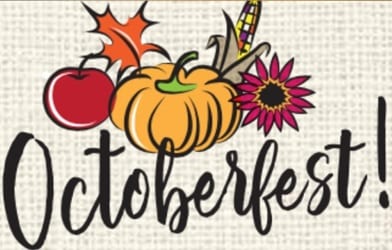 Richardson Farms in White Marsh is looking to start a new fall tradition.
Their first annual Octoberfest will be held on Saturday, October 21, 2017, from 6:30 to 9:00 p.m.
The event will feature fresh food from the Richardson Farms kitchen and attendees will be able to savor seasonal beers and wine at a variety of tasting stations.
There will also by live music by Chris Montcalmo (Facebook | YouTube).
Story continues below
All proceeds from the event will benefit the White Marsh Volunteer Fire Company.
Must be 21 or older to attend.
Richardson Farms is located at 5900 Ebenezer Road in White Marsh.
Get more details on Facebook here and get tickets here.
Facebook Comments