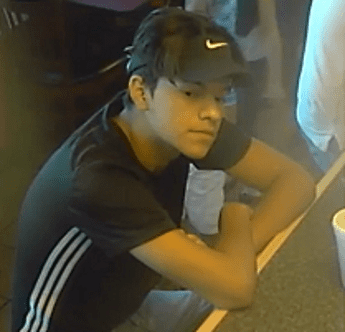 Police in Baltimore County have apprehended a serial burglar.
On August 21, 2017, authorities released a picture of a person of interest involved in numerous burglaries along the York Road and Loch Raven corridors. Several people called police and identified the person as Edgar Javier Caballeros, 19, of Dundalk.
Detectives connected Caballeros to a string of burglaries in the Towson, White Marsh, and Parkville areas, as well as in Baltimore City.
Caballeros primarily targeted townhome neighborhoods, checking windows and doors to see if they had been left unlocked. Once inside, he would quickly take any small valuables and immediately leave. In a number of cases, car keys left out in the open were taken and used to steal the victims' vehicles. A significant number of vehicle thefts occurred in this manner, with the keys and car being the only items stolen.
Advertisement

Caballeros has been charged with seven counts of first-degree burglary, four counts of theft between $1,000.00 and $10,000.00, three counts of theft between $10,000.00 to $100,000.00, motor vehicle theft, and a minor being in possession of a firearm.
He is currently being held on denied bail status at the Baltimore County Department of Corrections.
Facebook Comments