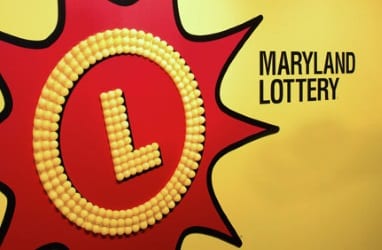 A loyal Maryland Lottery player who faithfully bought Bonus Match 5 tickets over the years despite her lack of a big win found herself shaking when luck finally paid her a visit this week.
"I still can't believe it," said the Essex resident. "I've been playing since the game's beginning. You always buy with the hope that you'll win something big, but I never really expected to win."
Her lucky ticket delivered a $50,000 top prize in the Sunday, August 27 drawing.
The married retiree buys her tickets at her favorite Lottery retailer, Waterview Wine & Spirits Shop in Essex. She plays a Lottery game each day of the week as a fun pastime.
The 66-year-old always lets the terminal quick pick her numbers when she plays Bonus Match 5, Mega Millions, Multi-Match, and Powerball.
The night that luck paid her a visit, she and her husband were up late watching a movie. When the movie ended after midnight, she headed to the computer to check the winning numbers in the drawing against her $2 ticket. "I said, 'Oh, I can't believe it.' He heard me and thought it was something really bad."
"She was in there gasping," he said. "I was afraid it was bad news."
The shocking win had her shaking, the winner added. Her husband persuaded her to put the lucky ticket in her purse so they could claim their prize Monday when Maryland Lottery headquarters opened for business.
The prize will go into their bank account for now, to bolster their emergency fund. The winner is also considering a donation to help the Hurricane Harvey flood victims in Texas.
Sharing in the win is her lucky Baltimore County Lottery retailer. Waterview Wine & Spirits Shop located at 139 Orville Road in Essex earns a $500 bonus from the Lottery for selling a top-prize ticket in the daily game.
Facebook Comments