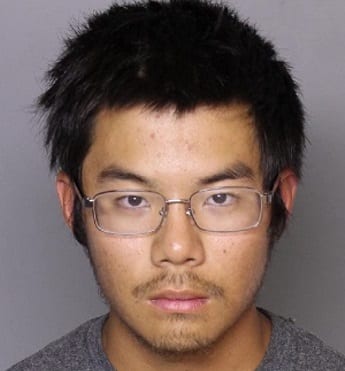 A Nottingham man has been arrested in connection with a triple-stabbing at a local motel earlier this week.
Following the Tuesday stabbings at the El Rich Motel, detectives spent much of Tuesday and Wednesday on foot, canvassing the area for witnesses and leads on the possible identity of the suspect. By Thursday, police had identified the suspect, whom they located at a Royal Farm store on 62nd Street in Rosedale.
Timothy Lee Nobles, 20, of Nottingham (21236), was arrested on Thursday morning. He has been charged with two counts of attempted first-degree murder, three counts of first-degree assault, three counts of second-degree assault, three counts of reckless endangerment, armed robbery, and theft under $1,000.
Advertisement

The three victims were in a room at the El Rich Motel at about 2:30 a.m. on Tuesday morning when Nobles knocked on the door. After an exchange with the men, Nobles pulled out a knife and began stabbing the three victims. He then fled the scene.
Nobles is being held without bail at the Baltimore County Detention Center.
Facebook Comments