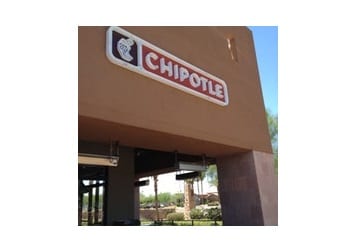 Authorities are investigating after a local restaurant was robbed at gunpoint over the weekend.
At about 11:15 p.m. on Friday, June 23, two armed individuals entered the Chipotle restaurant located in the 5300 of Campbell Boulevard in Nottingham (21236).
Police say the suspects entered the restaurant via  the rear door.
The suspects demanded money from the safe and then fled the scene on foot.
Advertisement

No one was injured in the incident.
Police have not released a description of the suspects due to the ongoing investigation.
Facebook Comments