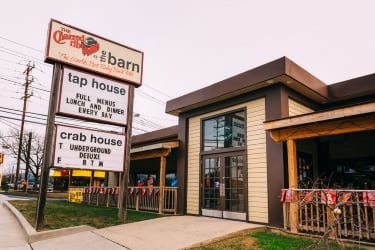 Police are investigating after a man who was allegedly looking for work robbed a popular Carney bar & restaurant.
At about 9:15 a.m. on Thursday, June 22, a man entered The Charred Rib at The Barn on Harford Road and said he was looking for work.
When the man was told there was no work available, he assaulted someone, stole cash, then fled the scene.
Story continues below
Police have not released a suspect description at this time due to the ongoing investigating.
Facebook Comments