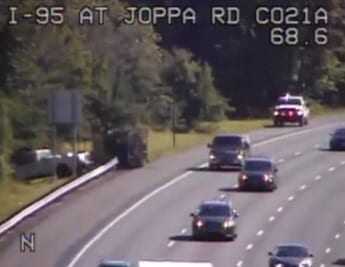 Crews are responding to an accident involving an overturned vehicle on Interstate 95.
At just before 9:30 a.m., the White Marsh Volunteer Fire Company said that a truck and trailer had overturned along southbound I-95 near Joppa Road.
Both the truck and trailer had gone off the road.
High winds may have been involved.
There has been no word on any injuries.
Story continues below
Motorists should use caution in the area.
Facebook Comments