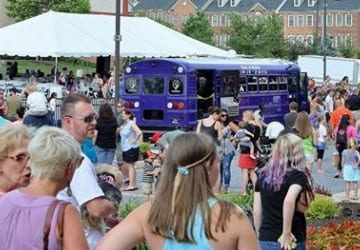 The 2017 "A Taste of Honeygo" festival is coming to Honeygo Village next month.
The annual festival will be held on June 4, 2017.
The music this year will be Cris Jacobs.  "Rolling Stone" has named Jacobs one of 10 top musicians to watch.  Formerly with The Bridge, Cris' music is funky and heartfelt.
There will also be face-painting, bounce houses, and arts and crafts for the kids.
Story continues below
Learn more at the event's Facebook page here.
Facebook Comments