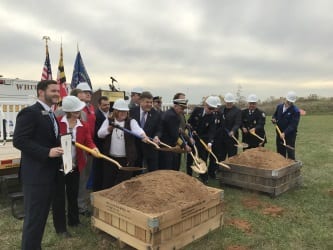 A local fire company is getting ready to build a new station.
On Monday, ground was officially broken on the facility for the White Marsh Volunteer Fire Company.
The company has grown to over 200 members and has outgrown its 65-year-old facility on Ebenezer Road.
The station fields in excess of 3,600 calls per year.
The new facility will be built on land donated by General Motors Baltimore Operations. It will be located at 10301 Philadelphia Road in White Marsh.
The new station will feature individual bunks, an indoor training facility, showers for each volunteer, a gym, kitchen and even a study.
Among those in attendance on Monday were Baltimore County Executive Kevin Kamenetz, Councilman David Marks, and Councilwoman Cathy Bevins.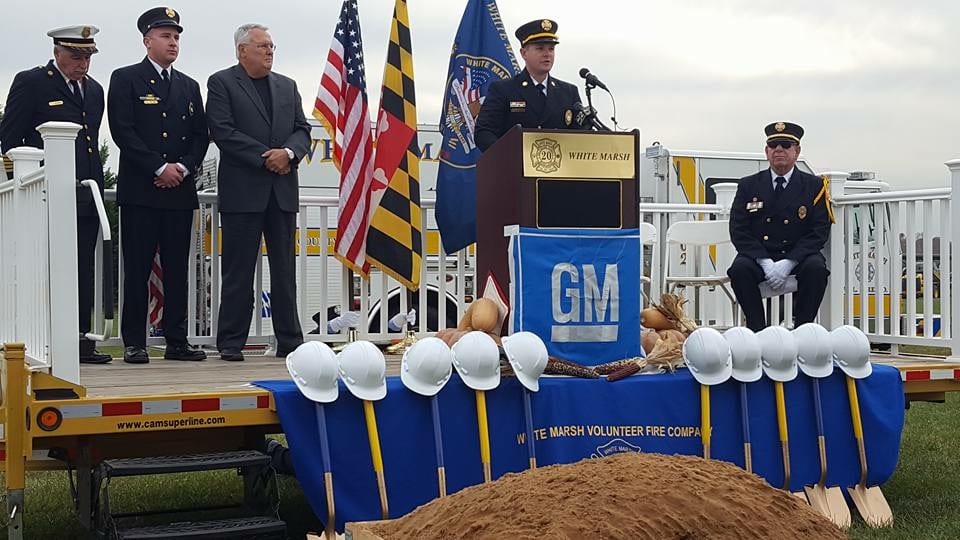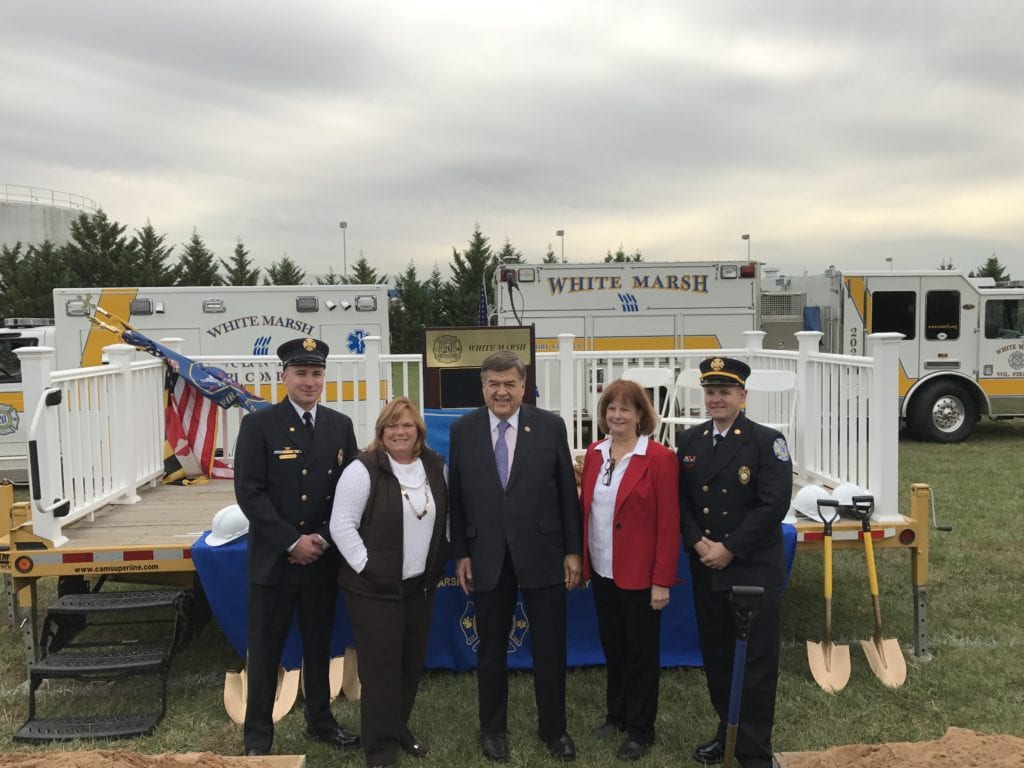 Facebook Comments