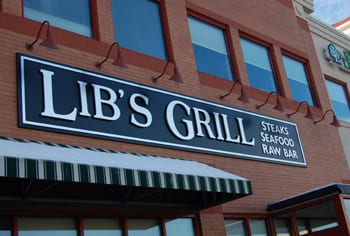 Lib's Grill has done it.
On May 1, the Restaurant Association of Maryland revealed the winners of its 2016 Star of the Industry Awards.
Lib's Grill in Perry Hall has been named Maryland's Favorite Restaurant.
The 2016 Stars of the Industry Award winners were unveiled to a crowd of over 650 restaurant and hospitality leaders at the Restaurant Association of Maryland's 62nd Annual Stars of the Industry Awards Gala on May 1 at the Baltimore Marriott Waterfront.
Story continues below
Lib's Grill was up against Andy Nelson's Barbecue in Cockeysville, Applebee's, Founding Farmers in Potomac, and My Thai in Baltimore.
Jimmy's Famous Seafood won in the "Favorite Bar or Tavern Category."
Facebook Comments